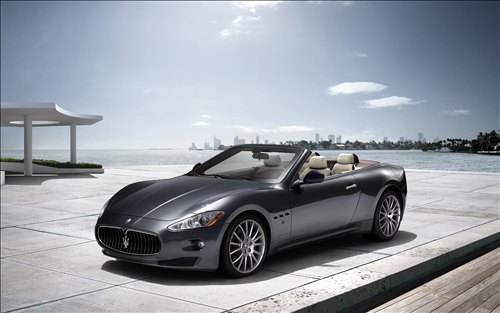 The Maserati GranCabrio will make its debut on September 15 at the upcoming Frankfurt Motor Show. The Maserati GranCabrio is a four-seat convertible that promises to offer enough space for all its occupants, completes Maserati's product line-up that now consists of three different families of models: Quattroporte, GranTurismo, GranCabrio.

The GranCabrio is powered by a 4.7 litre V8, 323 kW engine and is the convertible with the longest wheelbase on the market. The GranCabrio's roof is strictly canvas-made, emphasizing the link with the Maserati tradition.

The Maserati GranCabrio was designed at Pininfarina and will be built at the Viale Ciro Menotti Maserati factory will go on sale next spring.