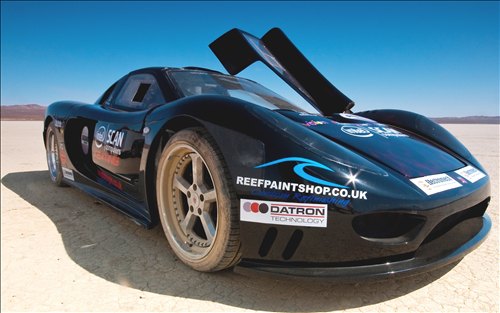 Keating has revealed the first image of the TKR supercar, a model that was claimed to become the fastest production car. The Keating TKR supercar is powered by a 7.0-litre, 2,000-horsepower V8 engine and which has a top speed of 416km/h, is now on display at this year's MPH Show in the UK. The Keating TKR recently beat the Shelby Aero TT's top speed record at the Salt Lake Flats in California, in the US.

'The Keating TKR realises our ambition to take on the world's finest supercars and win. This car rivals them all for looks, handling, performance and exclusivity. And best of all, it's British,' says Tony Keating, founder of Keating Supercars.

The company has also announced that the Keating TKR will have to do it again to get into the Guinness Book of World Records.